On July 1st, 1942, the Canadian government issued a series of stamps to celebrate Canada and Canadians contributions to the war effort.
The 20¢ value was titled Corvette Ready for Launching and was designed by Herman Schwartz and engraved by Clifford Dawson and Walter Rosch. The Canadian Bank Note Company printed 62,028,166 copies of the stamp. It was perforated 12 on all sides. The design is based on a photograph of HMCS La Malbaie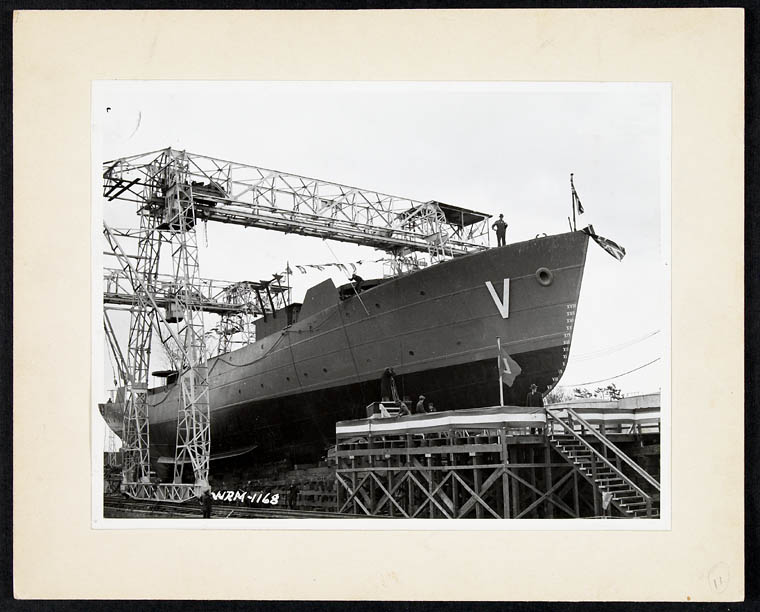 Pictured on the stamp is a corvette ready to be launched. This design was relevant as many of Canada's smaller ship yards constructed "Flower" class corvettes during the war. In total the Royal Canadian Navy ordered 104 corvettes from Canadian shipyards. Canadian shipyards also built the corvettes for the Royal and US navies.
Sources:
Canadian Postal Archives Database - Record on Corvette Ready for Launching
Canadian Postal Archives Database
Wikipedia - Flower-class corvette